Your employees are wanting more than the standard break room snack options, and they deserve it! You can only get so far when your office refreshment options are chips, cookies, and day-old coffee. Many may be leaving their jobs to seek office vibes and break rooms like those of your competitors, but with our help, you won't have to guess how to keep your employees happy.
Employees want more office food and drink options!
At Perks and Provisions, we offer a quick, easy, and affordable option for taking your office's break room refreshments to the next level. Our micro markets are perfect for Texas small businesses (or medium businesses, or large businesses ... really any size business!) looking to improve employee satisfaction without complicated programs or going over-budget.
Small Businesses Welcome
No matter how many employees you have, even if it's under 100, we can happily accommodate your needs. While most micro market-providing companies have a minimum number of employees a company must have in order to be serviced, we like to take care of everybody. All companies should have the option to provide fresh, healthy food for their employees, and a company's a company, no matter how small!
Boost Employee Happiness with Micro Markets
Micro markets are small-but-mighty stores that can be installed in your existing break room space. They give your employees the ability to choose fresh, delicious meals, healthy snacks, and salads or sides that satisfy their need for feed, all while providing convenience for the employer.
As any good boss knows, employees are more focused and productive when work feels like a second home, as if their lifestyle continues during the 9-5. You, break room decision-maker, hold in your hands the power to make a snacky change for the good. Kick the broken vending machine and sad, half-functional coffee pot. We've got you!
Quick, Affordable Break Room Food Solutions
The best part? Micro markets can be painlessly and seamlessly installed in your break room in less than three weeks, from initial outreach to completion. No messy renovation, no costly additions, no sweat, no tears. And if you're on a tight budget, Perks has got you covered - it won't cost the company a cent. All we need is about 10 feet of space, a few outlets, and an internet connection (for payment gateways and so we can keep track of inventory for you).
Give us two weeks to plan your space. Give us one day to set it up. We can even do it overnight or on a weekend to make things as painless and convenient as possible.
No matter what your budget looks like, Perks and Provisions will put together a micro market that works perfectly for you. Whether you want to provide the pantry to your employees for no cost to them, subsidize part of the cost, or simply provide a space for the market where your employees can make purchases, we'll work with you. Trust us, it costs less than you think it does.
Take the Pain out of Employee Perks with Perks
With tons of healthy office snacks, break room supplies, and easy payment options, Perks and Provisions micro markets are the employee meal and snack solution you've been searching for. We'll supply everything from the granola bars to the checkout kiosks, so leave it to us!
Choice, Freshness, Quality, Convenience, Satisfaction
Select

Select your healthy choices from the cafe (okay, and maybe the occasional snack cake).

Scan

Scan your items and easily pay at the checkout kiosk using one of our many payment options: credit cards, market cards, a thumbprint, or cash.

Enjoy

Enjoy your delicious meal, snack, or drink!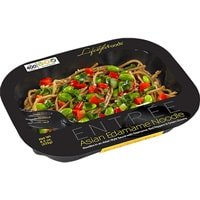 Entrées
Salads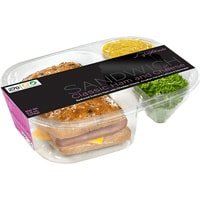 Sandwiches
Sides
Snacks
Coffees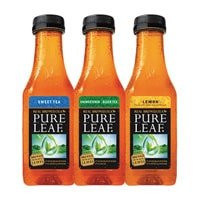 Teas
Drinks
What better way to keep everyone happy, healthy, motivated, and satisfied?
End the break room grumbling; satisfy the crowd. With Perks, you've got this!
Perks & Provisions
Providing flexible and unique solutions, timely and unobtrusive service and the latest in foods and drinks while using green and technological advances to provide you with value and efficiency.