Get acquainted. Get inspired. Get snacking.
Perks & Provisions offers everything you need - and everything you didn't know you needed - to cultivate the perfect office culture.
Your breakroom should be the envy of your employees' friends that work elsewhere, and an incubator for ideas, brainstorms, and long lasting professional relationships.  Let's go over a few things you'll need to get started with that:
There's nothing worse than going to brew up a cup of hot coffee only to realize no one remembered to re-order. With Perks and Provisions (or Perks Coffee for short), you'll never have to go without your beloved coffee or tea again. From unfussy pre-ground beans to the fanciest of flavored K-cups and everything in between, Perks offers a wide selection of pot brewed, single serve, and fresh ground coffee to keep even your pickiest employees happy. We'll even take care of the fixings!
Swipe. Touch. Scan your iris ... just kidding, we're not that advanced (yet). However, we've passed the point of having to kick the half-working machine to get the chips to fall. At Perks, we offer a modern selection of vending machines to make office snacking as quick and accessible for various payments as it could possibly be (without you having to straighten out a dollar bill on the edge of the machine for five minutes!). From the vending machine to the snacks to go in it, Perks has got you covered.
If you are looking for that next-level perk your employees will boast to their friends about, consider an office pantry! Offer everything your employees need to make delicious, healthy choices without any cost to them at all. Get that startup-on-Instagram feel, right in the comfort of your own office. Your employees' friends will all be jealous.
When it comes to workplace meals and snacks, our micro market setup is the perfect solution! Perks Coffee provides fresh, healthy options that appeal to all your employees and their dietary needs while staying on budget. All we need is a 10' space and two weeks, and we can turn any break room into a place of community and enjoyment. Let us show you how!
Like avocados and Instagram, water is on trend. LaCroix, Perrier, purified local tap - Perks delivers on the basic substance necessary to survive (enough to fill all of the bathtubs in Texas every day, though you may not want to drink that).  We've everything from various kinds of water to the water coolers to dispense it. We even provide the good ice (you know what we're talking about) to keep it cold. Got a snobby water consumer who only drinks it ultra-filtered? We can take care of that, too.
Already have a break room vendor?
That's okay. We know changing vendors can be a big hassle. 
We also know, however, that not every vendor can supply everything you want. With Perks we make switching easy so you don't have to sacrifice things like:
healthy options that actually taste good
convenient, ready-to-go sandwiches and wraps
fresh, delicious fruit
the best coffees
easy, available customer service
budget-friendly options for every office
Perks and Provisions will gladly supply you with both the necessities and nice-to-haves your current vendor isn't able to (including top-notch customer service). We pride ourselves on taking the burden of stress and a large budget off our clients' plates (see what we did there?).
Talk to us about what's missing from your break room. We'll help you expand beyond the bland!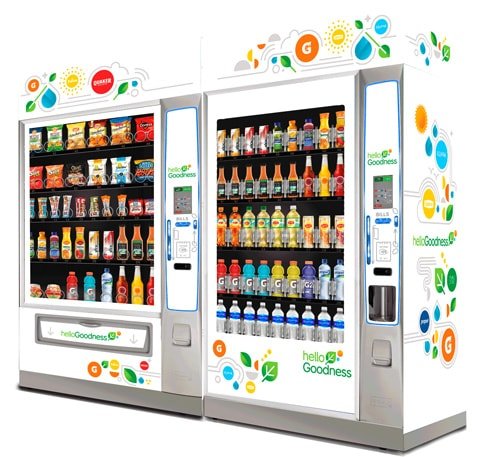 Perks & Provisions
Providing flexible and unique solutions, timely and unobtrusive service and the latest in foods and drinks while using green and technological advances to provide you with value and efficiency.